We have this end table in the living room that's fashioned from metal, to look like vines with wee birds sitting on them, and Sophie loves to sit inside the "cage" it creates. I call it Sophie putting herself in bird jail.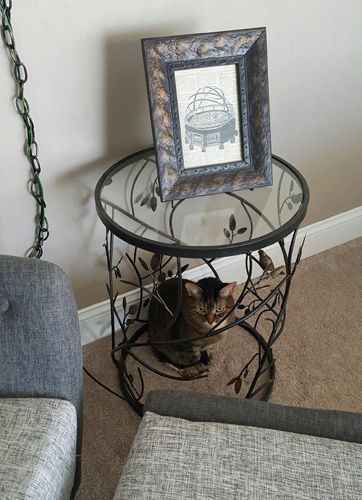 "What? I like it in here!"
As always, please feel welcome and encouraged to share pix of the fuzzy, feathered, or scaled members of your family in comments.