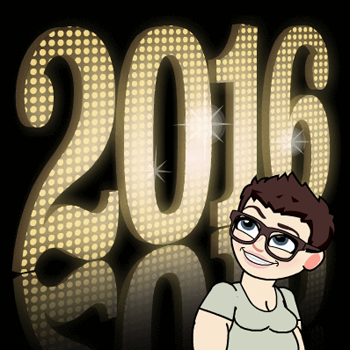 Well, 2015 was a helluva year, wasn't it? I can't say I'm sad to see the back of it. But you know what I always say: When our teaspooning arms start to hurt, it's just the muscles gettin' bigger!
I enter 2016 with my usual unlimited optimism shot through with a cold streak of cynicism. Let's do this thing!
How are you feeling? Do you have any feelings about the changing of the calendar? Did you make any New Year's resolutions? If so, what were they and how are you doing so far?
I never make New Year's resolutions, because when I decide to do something, I just do it, and if I'm putting something off, no arbitrary day is going to end my stubborn procrastination, lol.
Onward.