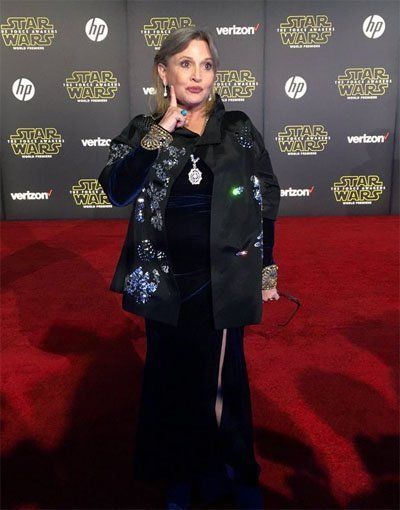 Carrie Fisher being very Carrie Fisher at the Star Wars: The Force Awakens premiere.
So,
Star Wars: The Force Awakens
opens this weekend, and I don't know about y'all, but I AM VERY EXCITED!!! Iain bought our tickets like a million years ago, and we have watched all the trailers and all the interviews and all the previous films, and now we are ready for that force to awaken in our faces!
Anyway, here is a thread to talk about how excited you are, if you are also very excited! Yay!