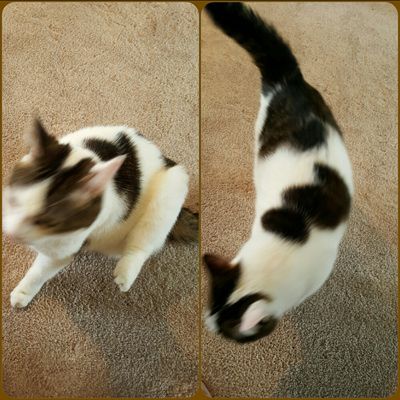 This is what 98% of my photos of Livsy look like, because she is
such
a busybody, lol. She's either sound asleep or moving around like a shark, hunting for food or trouble.
It's basically a miracle if I can get a picture of her both awake
and
still.
As always, please feel welcome and encouraged to share pix of the fuzzy, feathered, or scaled members of your family in comments.