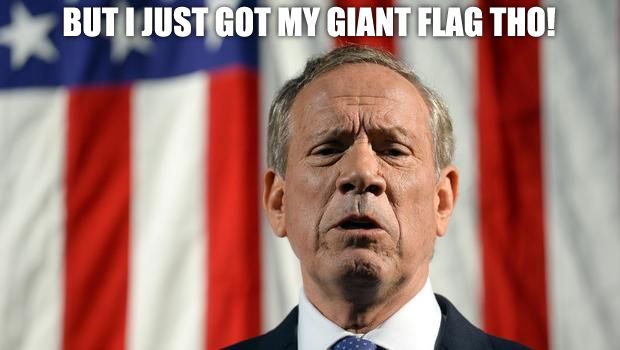 You jerks
won't have
George Pataki to not even care about anymore!
George E. Pataki, the former three-term New York governor who undertook a long-shot presidential bid that failed to catch fire, withdrew from the presidential race on Tuesday, urging Republicans in a televised message to nominate another candidate who could bring the country together.

In a two-minute advertisement that aired on NBC affiliates in Iowa, New Hampshire and South Carolina, Mr. Pataki, seated before a flickering fire, announced he was suspending his campaign.

The next president must unite the country, Mr. Pataki said, "if we're truly going to make America great again," an allusion to the campaign slogan of Donald J. Trump, who Mr. Pataki has often criticized.
Yeah, that all sounds about right.