[Content Note: Terrorism; drones.]
This is a screen cap I took of two juxtaposed articles on the
Guardian'
front page yesterday afternoon: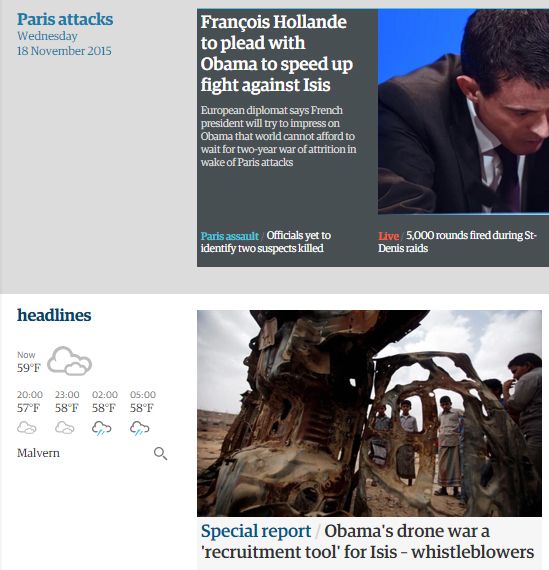 I don't know if anything could more plainly underline the inherent difficulty in developing an effective strategy for fighting IS, especially within a climate of, as President Obama so aptly described it
yesterday
, "fear and panic."
"Speeding up the fight against IS" is a great idea (for some value of "great") in a vacuum. Except, you know, none of this happens in a vacuum. It happens in places where civilians are killed, with literally every bomb. And the whole reason were fighting IS is (ostensibly) to protect civilians, so.
This whole situation is so fucked up. So tremendously and heartbreakingly fucked up.