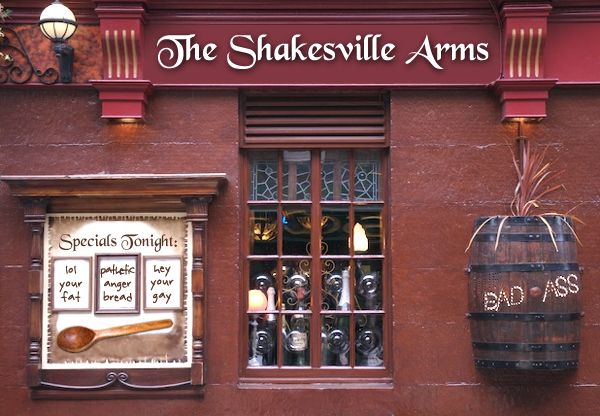 [Explanations: lol your fat. pathetic anger bread. hey your gay.]



Belly up to the bar,




and name your poison!
I've got a bunch of non-work life stuff that's going to be taking up lots of my time and attention over the next couple of days. So I'm taking the rest of the week off, and I will see you back here Monday.