[Content Note: Misogyny.]
You know what I love with one million hearts? When so many people want to two women to "catfight" with each other, and instead those women say, "Nah. We're going to very publicly like one another instead."
Senator Elizabeth Warren was named one of
Time'
s 100 Most Influential People, and presidential candidate Hillary Clinton
wrote the blurb
for her entry on their list:
It was always going to take a special kind of leader to pick up Ted Kennedy's mantle as senior Senator from Massachusetts—champion of working families and scourge of special interests. Elizabeth Warren never lets us forget that the work of taming Wall Street's irresponsible risk taking and reforming our financial system is far from finished. And she never hesitates to hold powerful people's feet to the fire: bankers, lobbyists, senior government officials and, yes, even presidential aspirants.

Elizabeth Warren's journey from janitor's daughter to Harvard professor to public watchdog to U.S. Senator has been driven by an unflagging determination to level the playing field for hardworking American families like the one she grew up with in Oklahoma. She fights so hard for others to share in the American Dream because she lived it herself.
I'm aware that there are plenty of people who will read that and think: "Just more evidence of Clinton's opportunism!" And, honestly? I just feel sorry for them.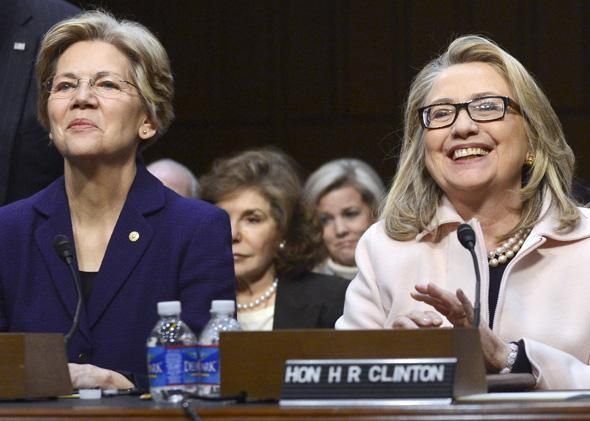 Fuck all y'all.