"Hello Mr. Squirrel, how are you? I know you've been following me around and while you're in between your gigs. I wanted you to get a copy of my book."
—Hillary Clinton, at one of her book signings at which
the RNC Harassment Squirrel
appeared.
And, in case that wasn't enough, the copy she gave him of her recently published memoir was
personally inscribed
: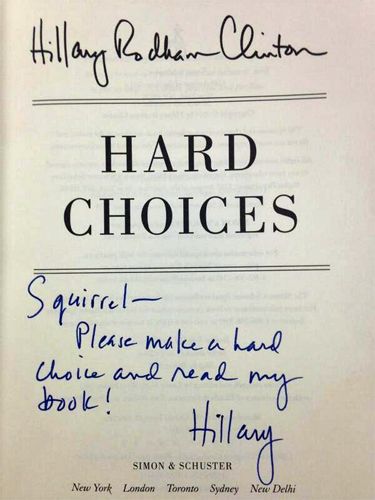 At the next event, I hope she just hands him a Hillary Clinton nutcracker.
[H/T to Shakesville Contributor Aphra_Behn via email, and Shaker Lysis
in comments
.]