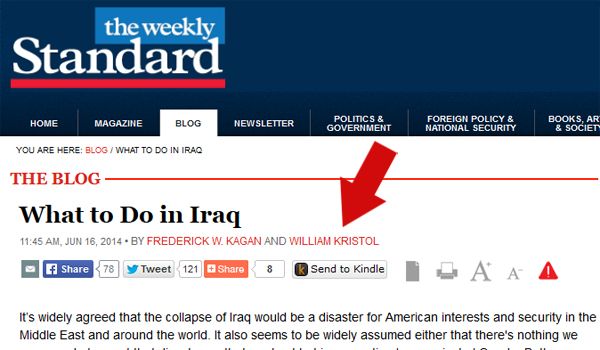 Bill Kristol, famously
wrong
about every single thing ever,
especially Iraq,
has absolutely no shame.
Bill Kristol is so chronically, colossally
wrong
about everything, that if Bill Kristol tells you that the sky is blue, then you are fully guaranteed to look upwards and see a pink sky.
And if Bill Kristol tells you what to do in Iraq, laugh mirthlessly and the run the fuck in the other direction.