Last night on
Jeopardy,
the final answer was a tough one: "In 1891, this European said, 'Perhaps my factories will put an end to war sooner than your Congresses.'"
None of the three contestants knew the answer (Alfred Nobel), but this guy definitely gave the best answer: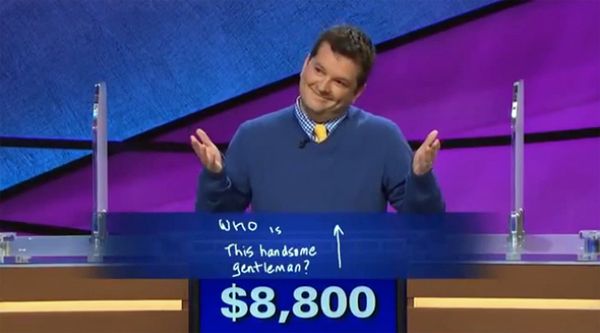 Perfect.
Via
Josh
, whose headline rightly notes: "If You're Going to Lose on
Jeopardy,
Lose with Style Like This Guy Did."