Yesterday, I had to take the dogs to the vet for their booster shots. Dudley, who spent the first part of his life being handled constantly at a dog track, is a dream patient. Zelda, who spent the first part of her life who knows how, is something less than a dream patient. This was the only moment she wasn't cowering behind my legs.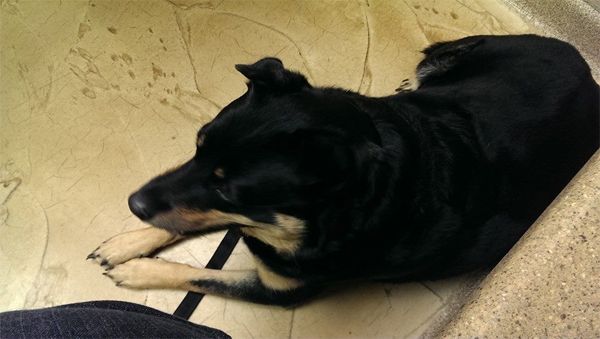 The only time Dudley was unhappy was when Zelly got taken into the back to get blood drawn for her heartworm test; he just stood and stared at the door until she came back.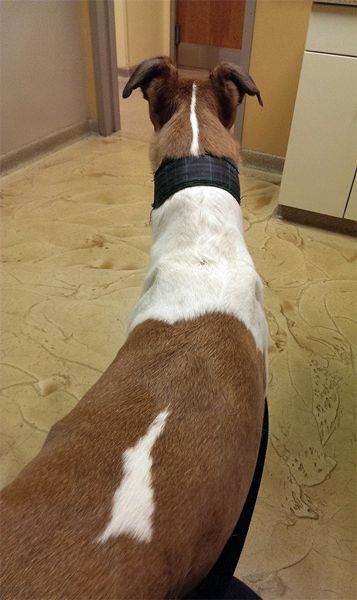 ♥ ♥ ♥
As always, please feel welcome and encouraged to share pix of the fuzzy, feathered, or scaled members of your family in comments.