"The answer is no, I'm not running for president in 2016. ...I appreciate the compliment; it's better than a kick in the teeth. At the same time I'm absolutely convinced that there are other people who would have a better chance of becoming the nominee and becoming the next president of the United States."
—Former Republican presidential nominee and
proficient stander-in-front-of-things
Mitt Romney, on
whether he will run for president again
in 2016.
Awwwww.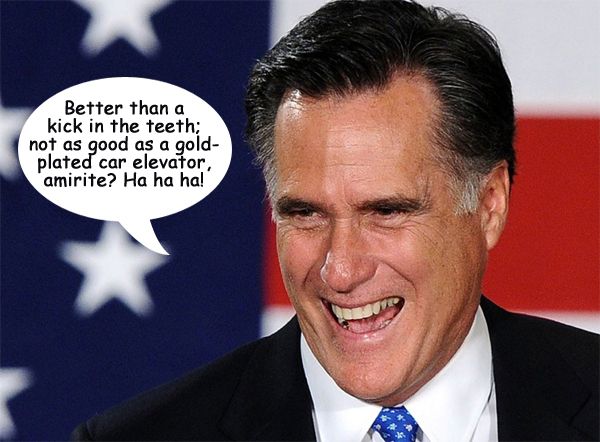 I am really going to miss you, Mitt Romney.