I'm working in the living room today, because my back is still so totally fubared that I can't sit upright at my desk. And this, directly across from me, is what's going on with Dudley: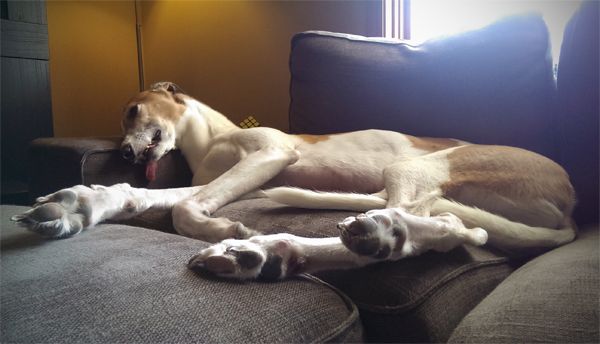 LOL FOREVER. This dog.
As always, please feel welcome and encouraged to share pix of the fuzzy, feathered, or scaled members of your family in comments.