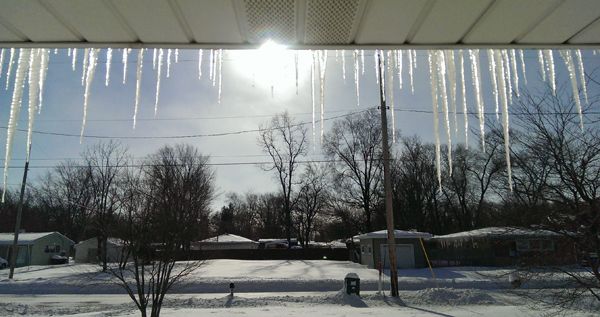 The view from my front porch.
Welp, it's
still cold
: "Monday's temperatures in Chicago were colder than those recorded at the South Pole in Antarctica." That seems reasonable.
UPDATE:
My friend Miller took this pic from the window of her Chicago apartment yesterday morning (shared w/ permission):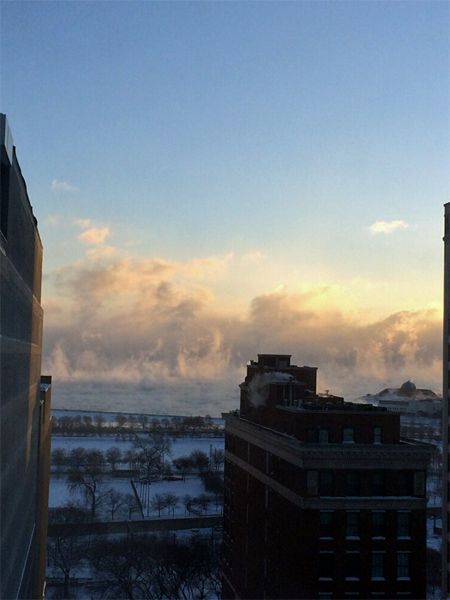 That's steam rising off Lake Michigan.