Last night, I tweeted this image of my great-great aunt, who was a Vaudevillian acrobat, but, for those who aren't on Twitter or those who missed it but may find it interesting, I thought I'd repost it here: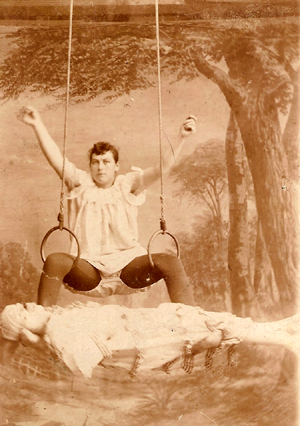 I love this pic so much. Her stoic expression. "No hands, assholes!" Everything about it is perfect. It might end up a tattoo someday.
I'm not sure, by the way, who is balanced across the tops of her feet, but she toured and performed with her husband, my great-great uncle, and her nephew, my great-grandfather, so it may well have been one of them.