This weekend, our friend N came to visit with his miniature dachshund, Lottie. This is their second visit since N rescued Lottie, and she fits right in to the menagerie at Shakes Manor: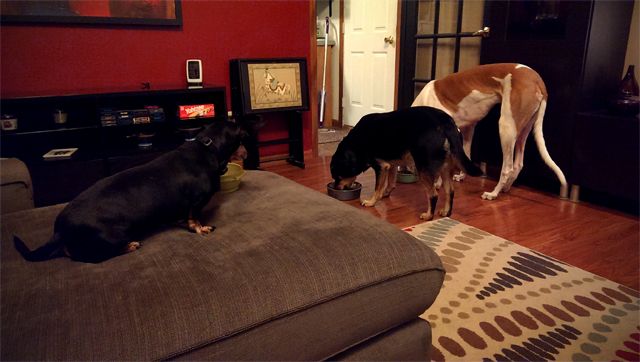 Small, Medium, and Large.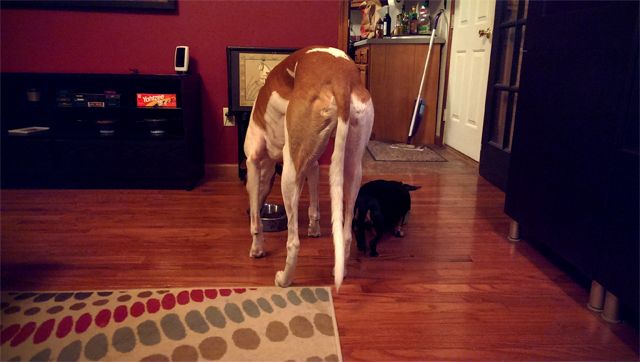 I mean.

It was nearly impossible to function with the ridiculous amounts of cute going on.
As always, please feel welcome and encouraged to share pix of the fuzzy, feathered, or scaled members of your family in comments.