What is currently your most frequently worn pair of basic runaround shoes?
You know, the shoes that are so comfy or cute or practical or necessary or
whatever
that you just wear them all the time, except when (if applicable) you're obliged to wear other shoes for work or a formal occasion or whatever.
Mine are my purple slip-on Docs: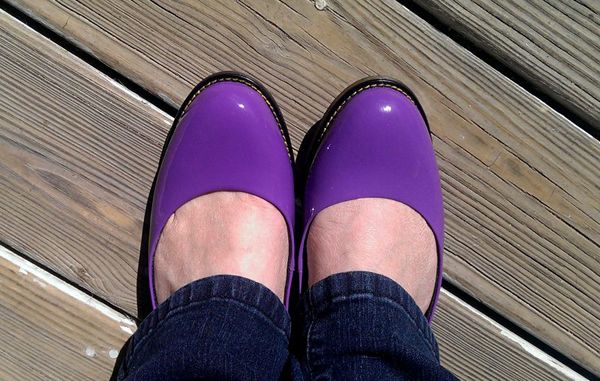 Doc Martens are not the cheapest shoes (and OH THE ANKLE SHREDDING THEY GIVE ME while I'm breaking in a new pair!), but their heels are terrific for accommodating my shitty back and they last
forever.
I have a pair of brown leather three-holes that I bought in college, in which I've walked countless miles, that are still wearable and I've only had to replace the laces. Twenty years ain't a bad return on investment.