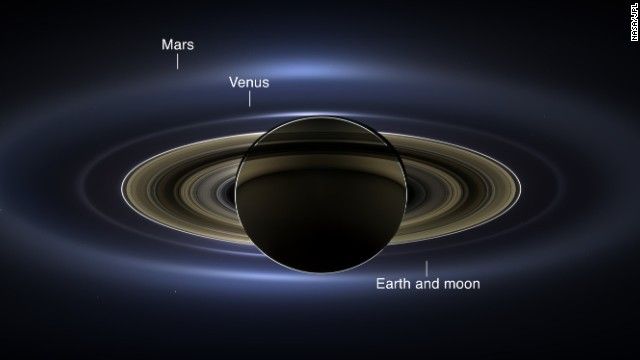 NASA's Cassini-Huygens spacecraft — in service since 1997 and in orbit around the ringed giant since 2004 — took pictures of Saturn and its rings during a solar eclipse on July 19. It acquired a panoramic mosaic of the Saturn system that allows scientists to see details in the rings and throughout the system as they are backlit by the sun. This mosaic marks the third time Earth has been imaged from the outer solar system. It is the second time it has been imaged by Cassini from Saturn's orbit. This annotated image shows Earth as a tiny dot. [Image and text via.]
Neat! And here is an enlarged part of the image, showing Earth: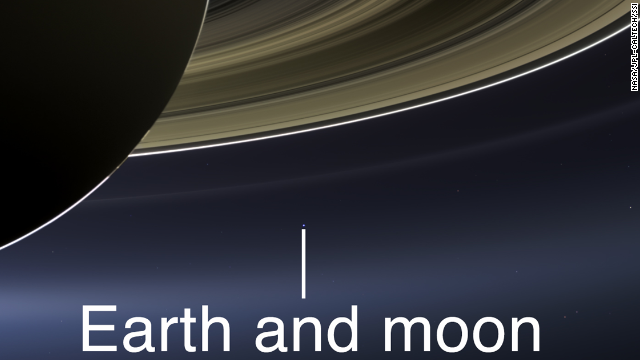 Wow. This quintessence of dust.