[Content Note: Rape culture; child sexual abuse.]
This is an actual fucking headline in the world:
Dave Herman, Radio Personality, Tried to Arrange Sex With Girl, 7
.
Nope. No, he didn't. What Dave Herman, Radio Personality, tried to do is
rape a child.
He did not try to "arrange sex with" her. Specifically, he tried to "arrange" to kidnap who he thought was a 7-year-old child but was actually a law enforcement agent, and take her from New Jersey to the Virgin Islands so he could rape her.
Special contempt sneers at NBC News for repeating that shit right on its front page in the featured news section: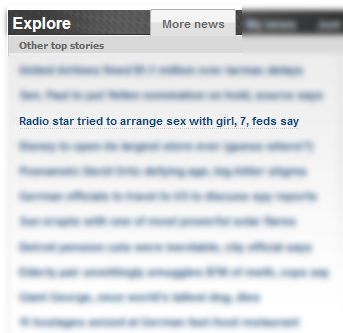 This is rape culture.