"I don't think there's anyone in Congress who has a stronger belief in minority rights than I do."
—Kentucky Republican Senator
Rand Paul
.
LOL FOREVER.
Says the man who
has employed
white supremacists and is virulently anti-choice, despite the fact that, last time I checked, there were women of color who want the right to have agency over their own bodies.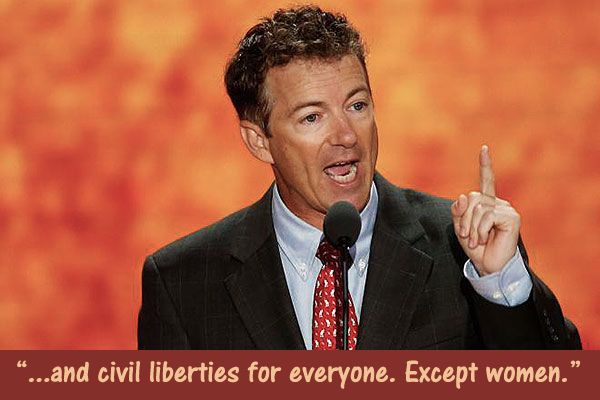 I don't know how many times and in how many different ways I can say this, but YOU ARE NOT A CHAMPION OF FREEDOM AND NOT AN ALLY TO WOMEN OF COLOR IF YOU ARE NOT PRO-CHOICE. The end.