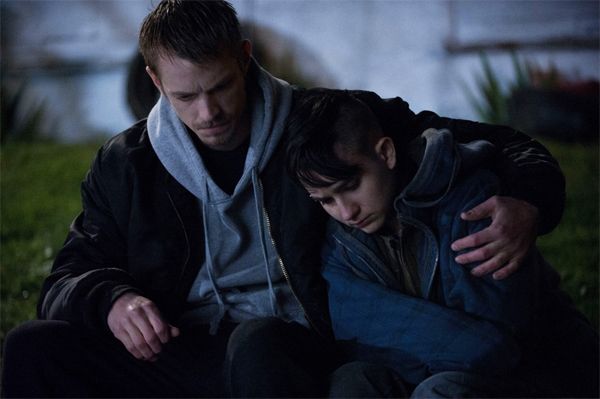 Holder and Bullet: BFFs.
So I have been watching and enjoying this season of AMC's
The Killing,
which has returned for a third season after everyone was all: "Please bring back AMC's
The Killing,
AMC! But also? Make sure the mystery only lasts one season this time, or we will be sooooo mad, but will probably watch the fourth season to find out whodunnit, but, seriously, for real, solve it in one season. Please."
Whatever legendary
criticisms
(they were not legendary) I had about the first two seasons of AMC's
The Killing,
I still have them! (Pornified violence! So many white people! Isn't Linden kind of the worst cop?) But also I am really loving that Mireille Enos is allowed to have facial expressions now! Yay!
And I am Officially On-Board with virtually any project featuring Peter Sarsgaard, as well as virtually any project featuring Elias Koteas (who will, now and forever, be Duncan the Punk from
Some Kind of Wonderful
to me), no less BOTH OF THEM.
But my favorite thing in this season? The developing friendship between Holder (♥) and Bullet, who presents as a boy but identifies as a girl, and who is so goddamn desperate to find her best friend that she'll even maybe trust a cop.
Are you watching? What do you think?