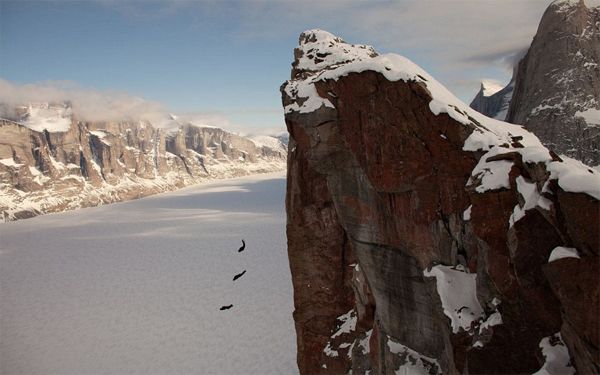 [Click to embiggen.]
From the Telegraph's Pictures of the Day for 12 June 2013: Base jumpers JT Holmes, Tim Dutton, and Jesse Hall Base jump off The Beak, a 2,000 ft overhanging face on Baffin island, Canada.
When I first glanced at the photo, I thought they were birds. !!!