Liss: I found your glove. [texts picture of manky, crusty, dirty camouflage glove that I saw lying next to my car in a random parking lot]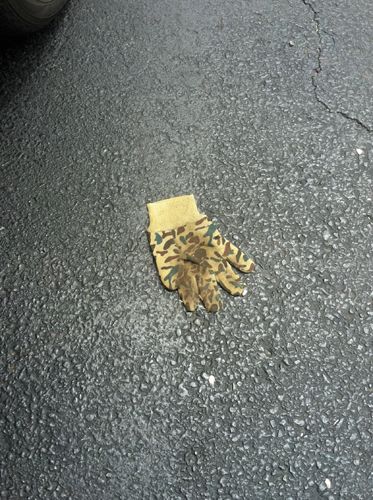 Deeks: Thanks. I've been looking all over for that!
Liss: You're welcome! I figured you'd want your best wanking glove back!
Deeks: LOLOLOL good call.