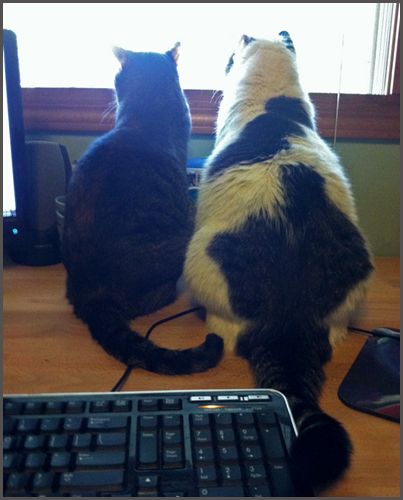 Sophie and Livsy watch the birds out my office window.
Here's a little video of the girls birdwatching out the window—or, to be accurate, Sophie watching the birds and Olivia watching Sophie's flicking tail.
Video Description: Sophie the Torbie Cat watches the birds out the window, flicking her tail back and forth. Olivia the White Farm Cat sits on my desk, occasionally snapping at or batting Sophie's tail. Eventually, Sophie just hops up into the window, and Olivia gives me a "wevs" look.
* * *
As always, please feel welcome and encouraged to share pix of the fuzzy, feathered, or scaled members of your family in comments.