Twenty money-saving tips from bankers and their wives
. Care of Shaker itsdanilove, who highlighted in her email what was also my favorite tip (that's what zie said):
7. Don't carry so much cash

The more money you have in your pocket, the more you will want to spend it. "Stop carrying a wedge of cash around with you," said the ex-Goldman banker. "It reduces the temptation to tip people so much."
LOL OMG LOL.
That was definitely the best, although I also like this very much:
11. Sell the second home

Anecdotally, this isn't happening much yet – but it could start happening soon. "The second home in the country is where you rack up the most serious costs," said the hedge fund manager. "A lot of people I know are talking about ditching the country house. No one's done it yet though."
If you're like me, you're wondering what the fuck you're supposed to do if
your boat mansion
is at your second home? Well, listen, peeps: The truth is, in this day and age, you just can't have it all. Either you can have your gold-plated car elevator, or your boat mansion, but you can't have them both.
Unless you can, obvs.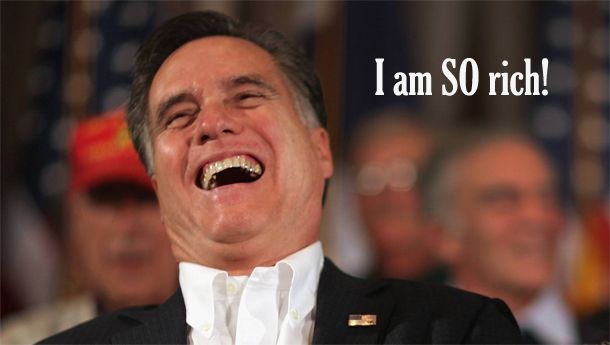 Also: I didn't know all bankers were straight men. Neat! You learn something new every day.