[Content Note: Violent fat hatred.]
Seen: This decal on the car parked beside us at the grocery store this weekend: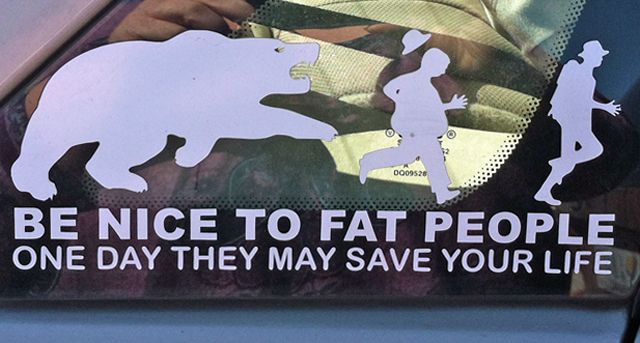 Just another bit of detritus strewn throughout my every day reminding me that lots of thin people think the thought of my being violently slaughtered is a totes hilarious punchline.
Also? I know plenty of fat runners who scoff in this decal's general direction.