CNN is currently featuring a prominent link on its front page to
an essay
by an atheist mother about why she is raising her children "without god." The piece does not tell anyone else what they should believe; it states only what she believes and why.
Currently, when you click the link on CNN's front page to get to the article, you are greeted with this screen: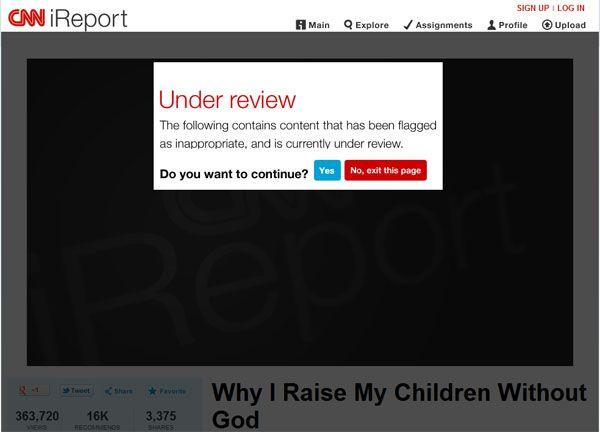 To be clear, I'm not criticizing CNN, because I imagine this is just an automatic prompt after a certain number of "flags." Just an observation about how even the public disclosure that you are an atheist is still controversial, and how the people who incessantly whine about being an oppressed minority try to silence atheists.
I have never seen this warning generated for any story about Christianity on CNN.