It is now the year of our lord Jesus Jones two thousand and thirteen, which sounds like a sci-fi date to me instead of a real year. It is two years away from the year Marty McFly visited in
Back to the Future II,
Shakers! But I digress.
How did you ring in the New Year?
Iain and I spent the evening with friends. Our friends Mark and Anthony—the latter of whom I met in kindergarten where we bonded over a shared love of Smurfs and Star Wars and formed a friendship that endures to this day—had a NYE get-together, where we ate Ant's yummy ham (that is not a double entendre!) and drank raspberry champagne at midnight. And observed, while kids played video games on the living room floor, that we would have been much drunker ten years ago, lol.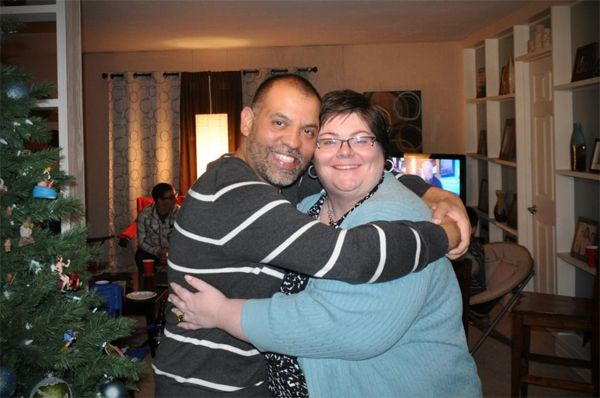 Anthony and me. Posted with his permission.
Also, as I'm sure I don't need to tell you, there was texting with Deeky.