When we got home from the feed store yesterday, each of the dogs got a dried pig's ear. Dudley immediately ate his in its entirety, of course, and then this happened: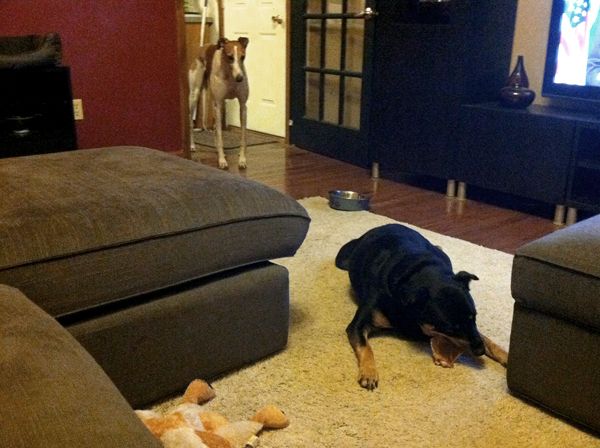 "Hey, how come Zelda has something I don't have?"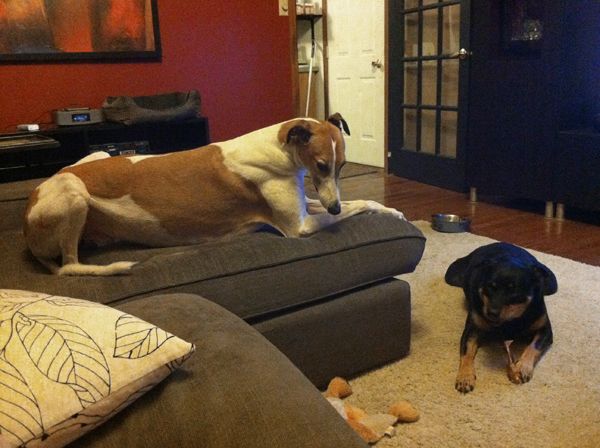 *Jedi mind tricks to make Zelda give up her chewy treat*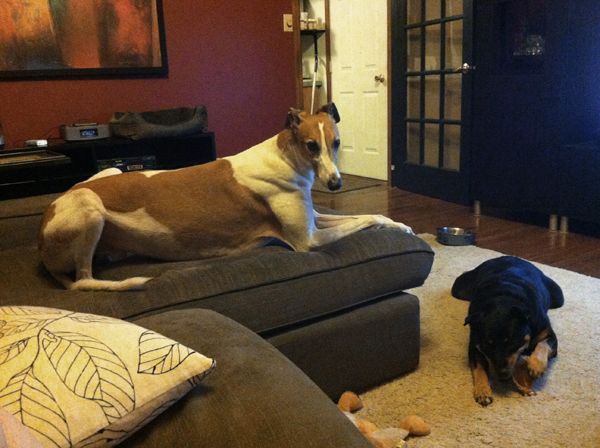 "TWO-LEGS! THIS IS NOT FAIR! I DEMAND JUSTICE! OR I WILL WHINE LIKE A BABY!"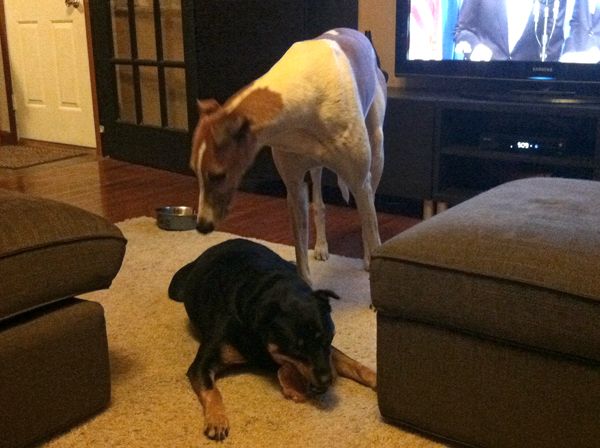 "Hey, Zelda. Are you done with that? Are you done yet? Can I have some? Are you done?"
It was at this point I told Dudley to leave Zelda in peace. Not because she was remotely bothered, but because his passive-aggressive hovering was irritating
me
, lol. He went and laid on the couch like a good boy, but not before giving me one last pitiful look.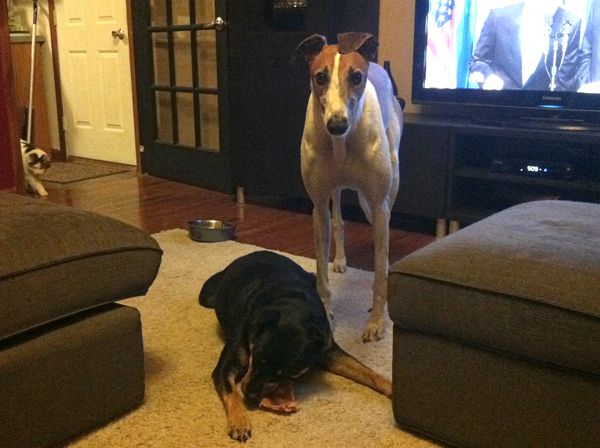 "How could you? OH THE HUMANITY."
(As always, note Livs photobombing the last photo. She is the master.)
[Related:
Agony Antler
.]