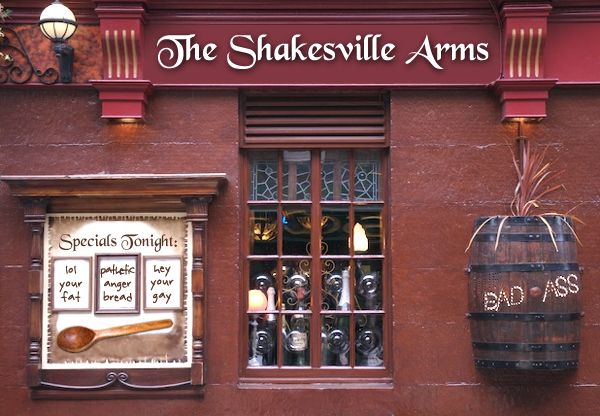 [Explanations: lol your fat. pathetic anger bread. hey your gay.]
As tomorrow is Thanksgiving in the US, many of our contributors and mods will be indisposed for part or all of the next few days, so we're all going to take a long weekend. We'll be back full-time next Monday, and there will continue to be moderated daily Open Threads in the interim, as well as a few other things here and there.
To everyone who will be marking Thanksgiving in any way...Happy Thanksgiving!
To everyone who won't be...have a nice weekend!
And in acknowledgement of the part of
this holiday
which is worth celebrating—that is, taking a moment to give thanks for that for which we are grateful—I would like to say that I am thankful for you, Shakers.