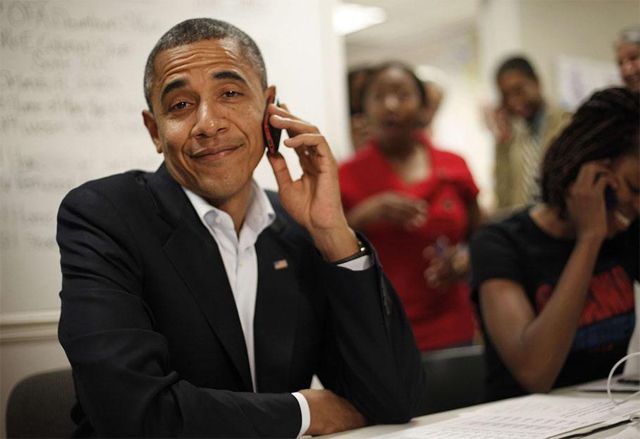 [Click to embiggen.]
This amazing snap of Presidential Whoopsface care of
The Daily What
, which explains it is "an Associated Press photograph of President Obama on the phone at a campaign fundraiser event in Orlando, Florida. According to ABC News reporter Devin Dwyer, the photograph was taken right after Obama realized that he had called the wrong number, who was quoted as saying: 'Hi is this Ann? Hi, is this Ann? Oh, I'm sorry, I must have the wrong number.'"
This ranks just below the
Presidential Nose-Wrinkle
and just above
Presidential Zuh?
, according to my calculations.
Naturally, it is already a meme.
This is amazing
. See
also
.