Sophie on the Stairs: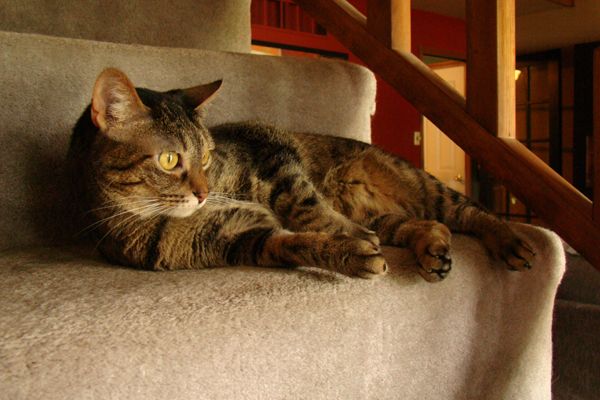 I still can't stop thinking about Tony. Wondering where he could be, who he is with, what is he thinking, is he thinking of me, and whether he'll ever return someday...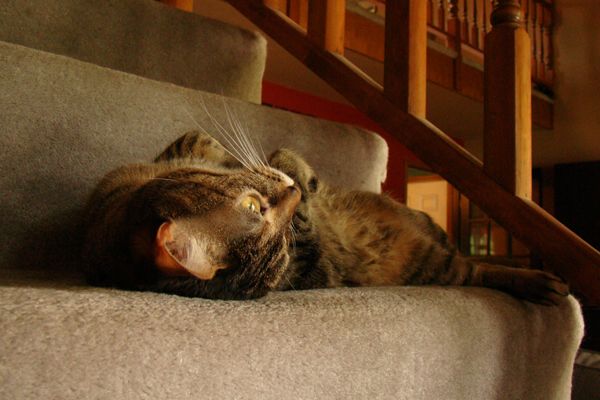 I totally want a treat. I wonder if Two-Legs will give me a treat.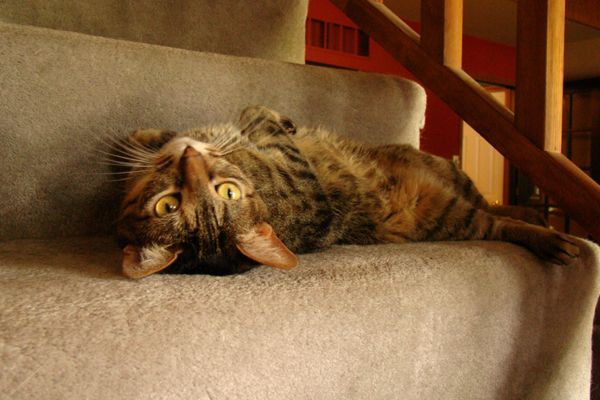 "O hai! I was just wondering if I could have a treat, plz?"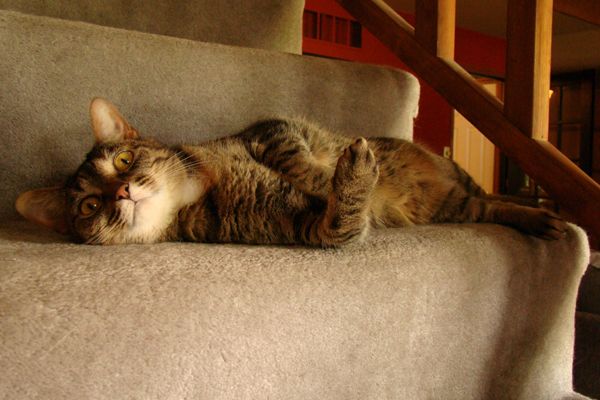 "Look, I'll even do my 'FUCK YOU CHICK-FIL-A!' finger trick for it! TA-DAAAA!"
For the record, that is not Photoshopped, lol. Also for the record: Sophie hates the fuck out of Chick-Fil-A.