Zelda was a hot dog after her walk yesterday: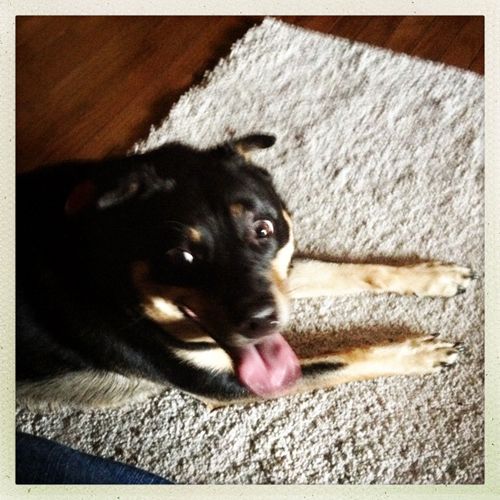 "I WOULD LIKE SOME WATER, PLEASE AND THANK YOU!"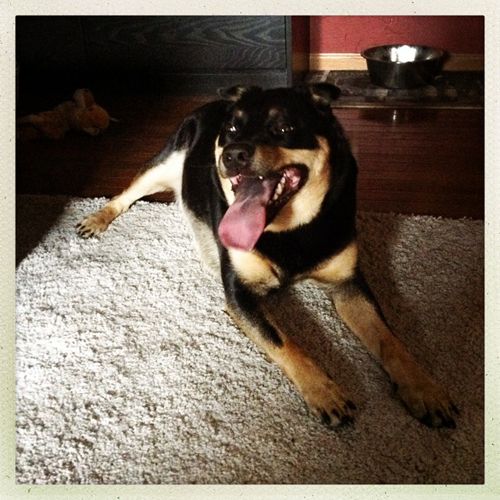 "If you don't mind, I'mma just lie here and pant for the next two hours."
I love her little blue-mottled tongue. Just when you think her zany wee grin couldn't possibly get any cuter...BOOM! Out comes the colorful tongue!
[Note: There is always plenty of water awaiting the dogs upon their return to Shakes Manor after a walk, especially on a hot day. They don't actually have to wait for it.]