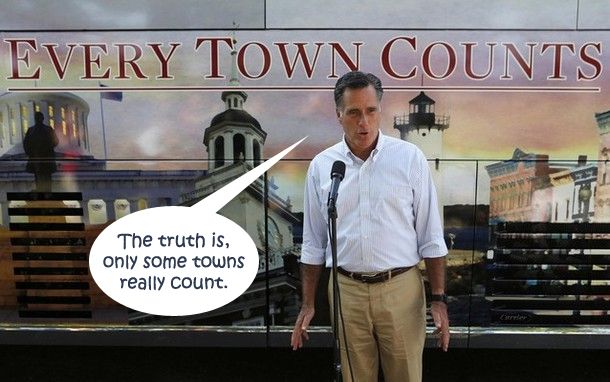 Today in polls that won't matter for another four months:
Obama Leads in Poll as Voters View Romney as Out of Touch
.
Ha ha well in fairness to Mitt Romney, it's hard to be in touch when you're
vacationing with your family
LIKE REAL AMERICANS in your platinum moon mansion. I mean, everyone knows that the space-phones in the moonbuggies get terrible reception down by the Sea of Tranquility.