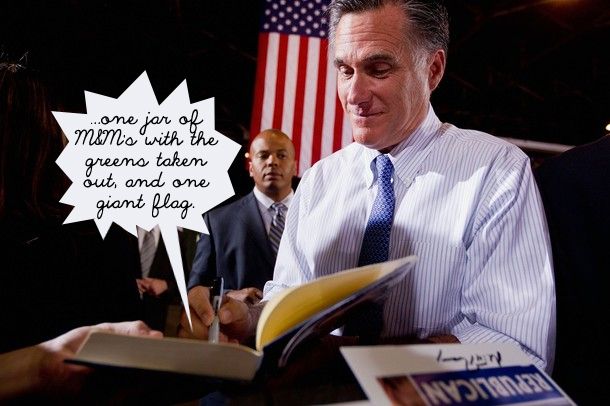 Also among Mitt Romney's appearance rider: A gold-plated bidet, a 1987 edition of Monopoly, and at least one year's worth of back issues of
Boy's Life
magazine.
Big News today! Rand Paul
has endorsed
Mitt Romney. I hate to say it, y'all, but his son endorsing Mitt Romney while his dad's still technically running for president does bolster the terrible case for Ron Paul
being dead
.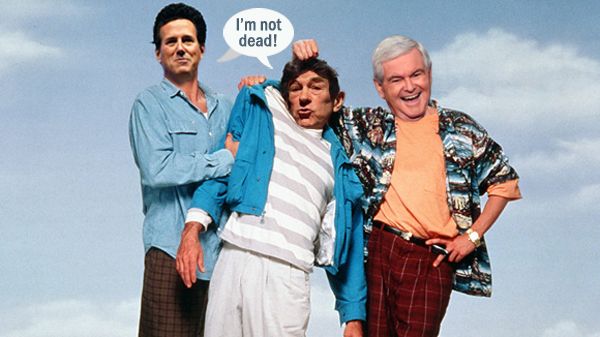 I don't know, y'all. I'm not convinced. I really hope that Ron Paul is just keeping busy building a rocketship out of first editions of
Atlas Shrugged
to take his libertarian pilgrims to their tax-free space paradise. No Big Government on Planet Freedom 4 Realz.
In other news, Mitt Romney
has a promise for you
: "As your president, starting on day one, I will do everything in my power to end these days of drift and disappointment. I will not be that president of doubt and desperation. I will lead us to a better place."
I'm worried about Mitt Romney, Shakers. Someone check on Mitt Romney and make sure he knows he's not running against George Bush.