Today in Haskhowa, India, a fully grown male wild leopard fell into a water reservoir tank at a tea estate and was subsequently rescued by the Sukna Forest Rescue Team from the Mahananda Wildlife sanctuary, who lowered a net into the tank, allowing the leopard to climb to safety unharmed. [Getty Images]

"Okay, this looks promising..."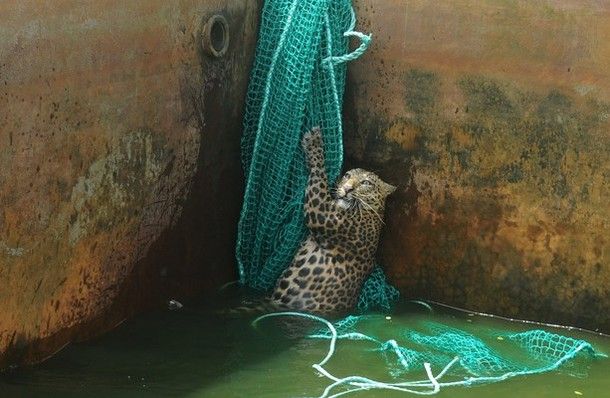 "Holy shit, what did I get myself into?"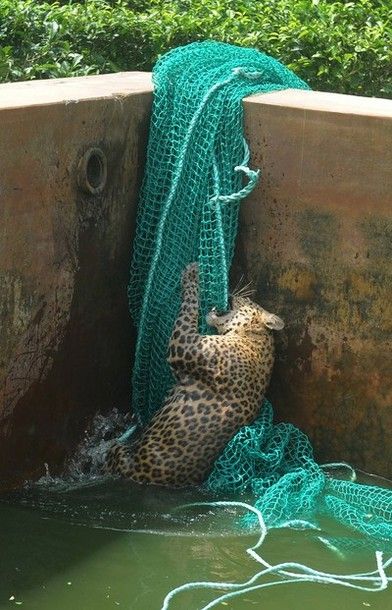 "All right, get me the fuck outta here already."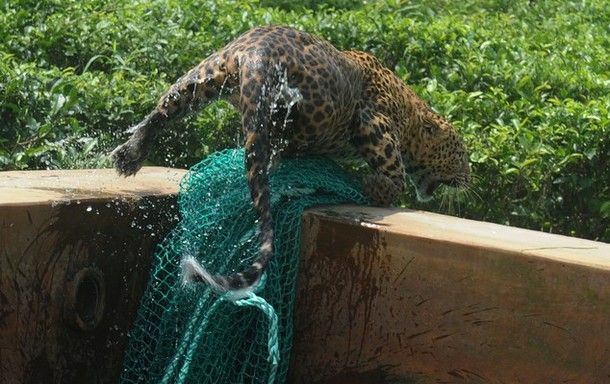 "Phew."