Wank Swap
asks: Is anyone else excited about Eurovision 2012?
Due to austerity measures,
Wank Swap
has been unable to scrape together funds for a next season. However: MASSIVE NEWS! There were elections! (Yeah, we do that in Europe, too.)
Let's start and end with France, the nation that popularized modern concepts of "democracy" and "invading Russia":
OH NOES WHERE HAVE YOU GONE
JOE DIMAGGIO
FRENCH PRESIDENT NICOLAS SARKOZY?

Nicholas Sarkozy joins George W. Bush at his ranch.
Meanwhile: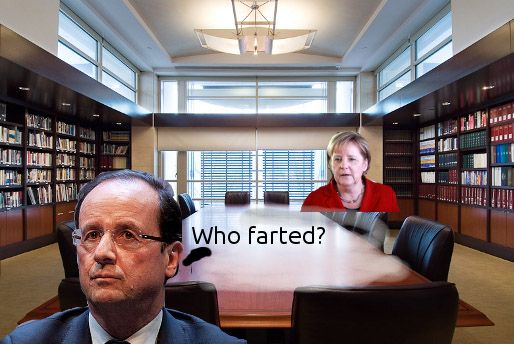 Newly elected French president Francois Hollande

makes a surprise visit
to the increasingly lonely Austerity Clubhouse.
[Hollande asks Angela Merkel "Who farted?"]
[Previously:
Season Preview
,
S1 E1
,
S1 E2
,
S1 E3
,
S1 E4
,
S1 E5
,
S1 E6
]