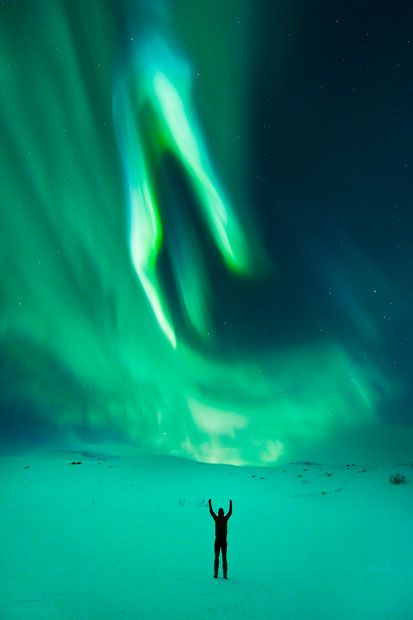 Photographer Tommy Eliassen photographs himself in silhouette in front of a beautiful and dramatic display of Northern Lights in Saltfjellet, Norway.
Tommy always goes out alone to take his photographs. "There is a bit of planning involved. I always keep up to date on the weather forecast and the sun activity," said Tommy. "One of the most challenging things is that you never know exactly when and where the outbursts will happen. It changes in latitudes and intensity within seconds."
The Telegraph
has a stunning gallery of his photographs
here
.