Yesterday afternoon, I went into the garden at midday for a moment of meditation to push through a bit of writers' block. I sat in the grass, crossed my legs, and breathed. When I opened my eyes, this is what I saw:

"Zup, Two-Legs? When you're done sitting there all stupid, wanna run around in circles?"
Later, in my office, I turned in my chair after finally finishing
this piece
, to discover this business: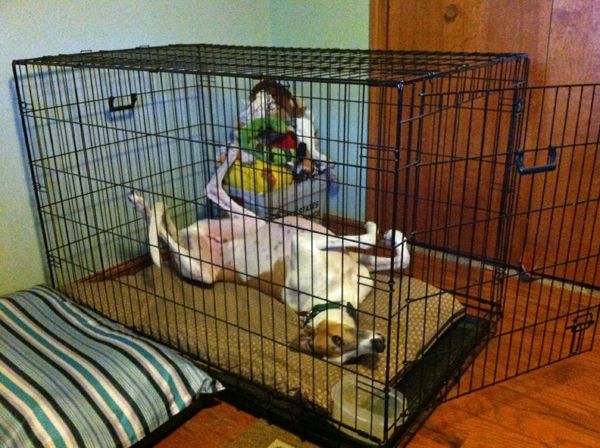 As you can see, the crate door is open (the only time he's crated is when we're both going out for a long while, because otherwise he gets anxious), and there's a dog bed outside the crate right beside it. (There's also
another
dog bed beside that one.) He just occasionally likes to wander in there for awhile and hang out. Because Dudley.