Good morning! (Or whatever!) Let us begin the week by chasing away all the cases of all the Mondays with pictures of Secretary of State Hillary Clinton, aka Hillz, partying in Cartagena, Colombia over the weekend while on a state trip!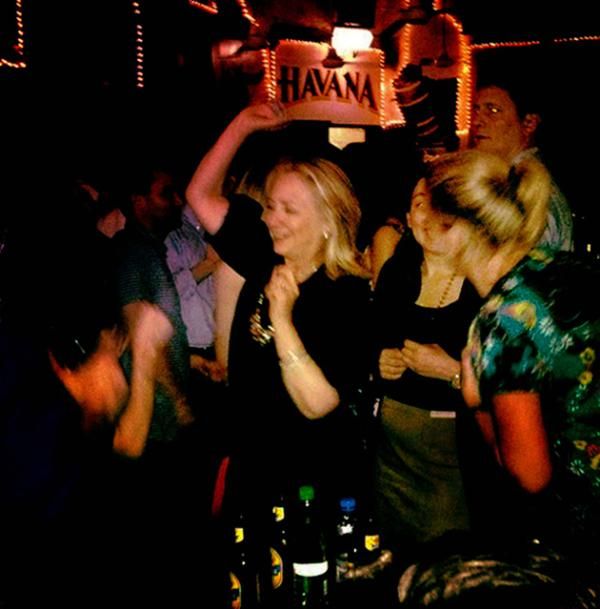 Now is the time in Cartagena when we DANCE!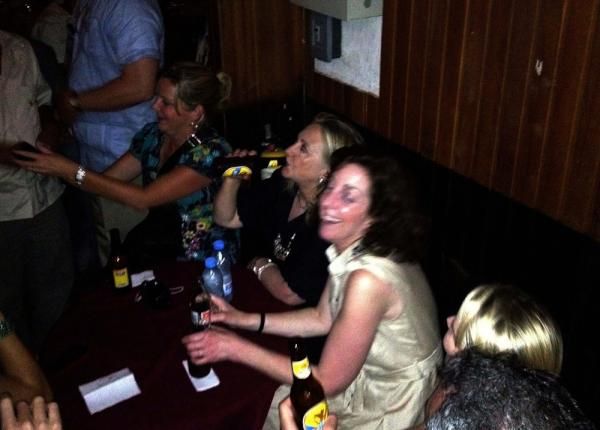 Dancing works up a lady's thirst, amirite?
Y'all, I'm beginning to suspect that Hillary Clinton is
the most interesting woman in the world
.
Also! I cannot hear the words "Cartagena, Colombia" without thinking about
Romancing the Stone,
which I must have watched fully ONE MILLION TIMES once I was old enough that my parents would let me. ("THE Joan Wilder?!") And now I am picturing Hillary Clinton going down a mudslide, and Bill following after, landing with his face in between her sexy, sexy legs, and I am really hoping he inhales this time when they find that plane full of weed.
[H/T to
Jessica
. Images via Andrew Kaczynski,
here
and
here
.]