Sophie, like many cats, likes to "knead" when she's getting pet, and usually it's just the garden variety kneading, but sometimes she gets super happy and does The Big Knead, in which her kneading is so dramatic it looks like she's riding an invisible bicycle. Here she is kneading my fat belly while I scratch her back (set to Yann Tiersen's beautiful "Yellow"):
Video Description: Sophie the Torbie Cat lies beside me on the couch, kneading my midsection with her paws, while looking completely blissed out. She pauses to lick her paw, then her armpit, before she starts kneading again. She looks into the camera and winks.
She's such a sweet, happy wee cat. I love her to pieces.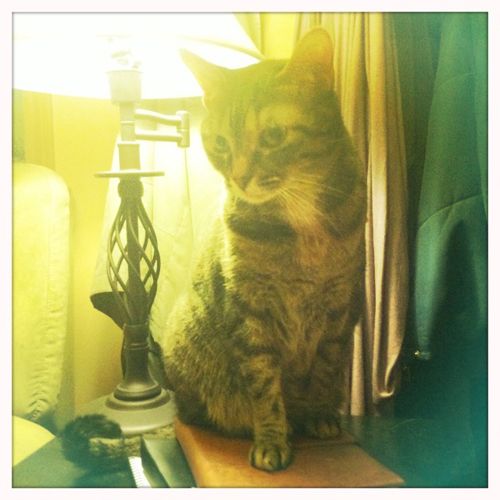 Sophs