Zelly chases a squirrel who lives in the garden and loves to tease her. The squirrel jumps from tree branch to tree branch, with Zelly running around below. If she loses interest, the squirrel will creep down the trunk just far enough to capture her attention again, then scurry back up into the treetop when Zelly comes racing back.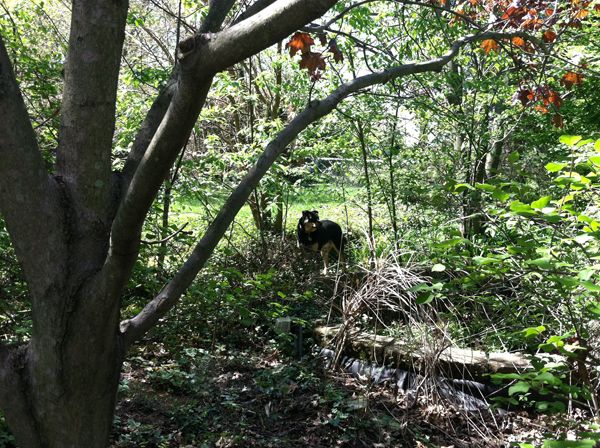 "Confound it!"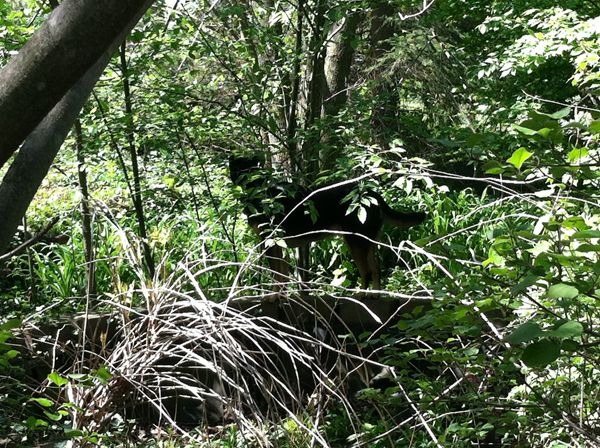 "Where'd you go, Squirrel?"
There is a bluejay who loves to get in on this game, and will occasionally swoop down around Zelly while she's racing about, as if he's Maverick buzzing the tower.