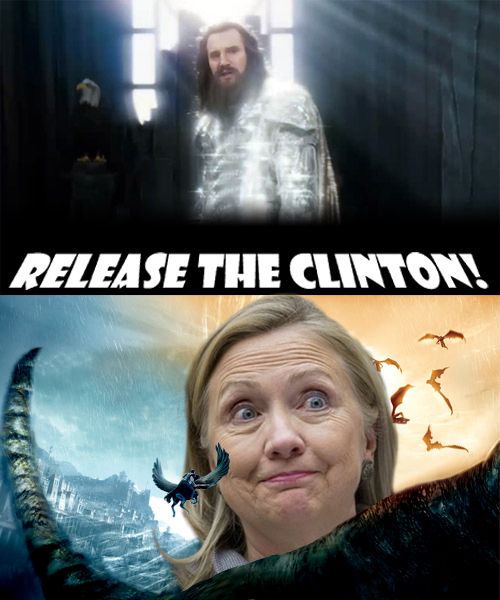 Last night
in comments
, Shaker
Jadelyn
shared
her friend's image
of a meme via
STFU Conservatives
in which Hillary Clinton is unleashed to battle the Feminist Backlash.
If you knew, as soon as you read that comment, that I was going to do my own version starring Hillary Clinton making
that face
, please give yourself 1,000 points.
Two things I love about Release the Clinton:
1. I love that it completely turns on its head the narrative as Hillary Clinton as a monster. There are SO MANY TERRIBLE PHOTOSHOPS by conservatives of Clinton as a monster in the Google image search, but here is a picture of Hillary Clinton as a "monster" that does not demean her power, but celebrates it.
2. I love the implicit commentary on how President Obama outsources the "woman's work" to Secretary Clinton.