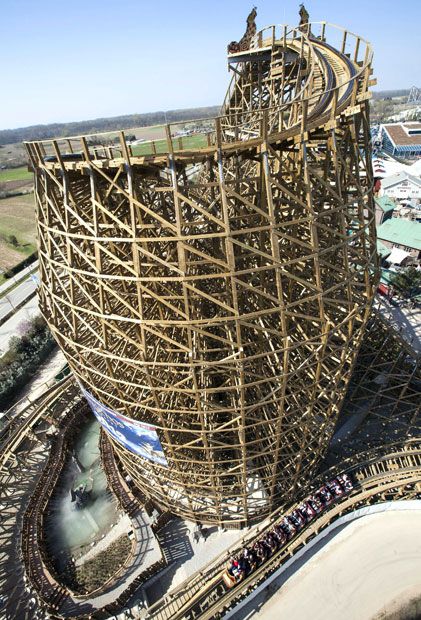 From the Telegraph's Pictures of the Day for 29 March 2012: This is a new wooden roller coaster at Europa Park, Rust, Baden Baden, Germany. The ride is 40 metres high, with a a top speed of more than 100 km/hr, and a vertical acceleration which can reach a strength of 3.5G. Picture: SAUTIER PHILIPPE/SIPA / Rex Features
Do you love roller coasters? I loooooooooove roller coasters! Just looking at that picture makes my heart beat with excited anticipation (not that I'll ever get to ride on it, lol).
Iain hates roller coasters as much as I love them, even though he's never been on one. I keep telling him he might love them—I thought I'd hate them before I went on one and loved it!—but no dice. He won't get on a roller coaster for love nor money. Fair enough!