Do you need some purring cat love? Well, if you do, here you go!
Video Description: The video is nothing to look at—it's just Matilda wriggling around on the couch beside me while I scratch her back, chirping and purring. The thing is that she purrs like a lawnmower. When she's purring away upstairs in the loft, I can hear her downstairs. Happy cat is so happy!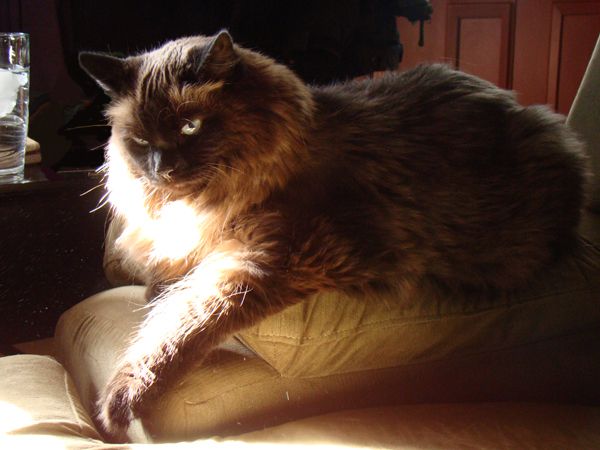 Matilda, thinking about Tony.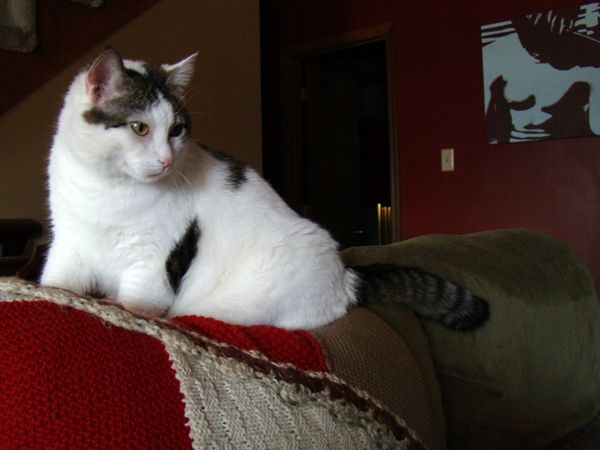 Olivia, thinking about Tony.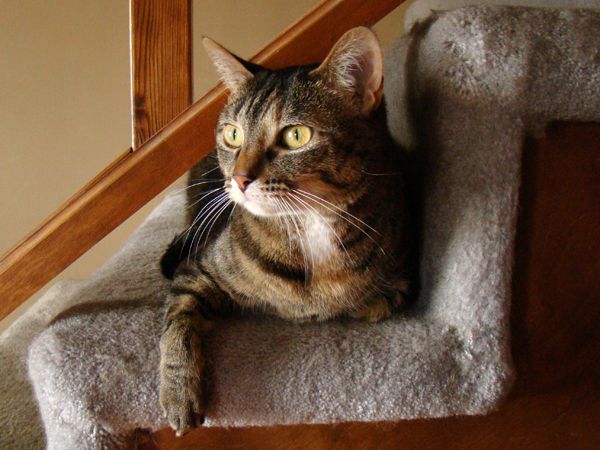 Sophie, thinking about how much Tils and Livs think about Tony.