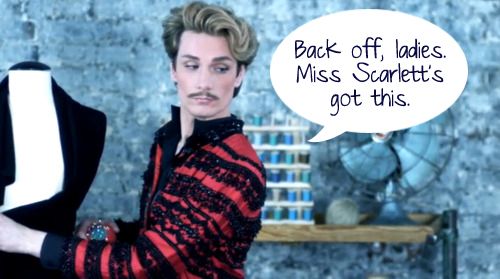 Does anyone want a
Project Runway All-Stars
open thread? If so, we should have one! If there's one thing I always say Shakesville needs more of, it's AUSTIN SCARLETT WHOM I LOVE WITH SO MANY HEARTS!
So just let me know if you want an open thread. Just kidding! This is one.
Let us talk about all the designers! Especially Mondo! Remember when he lost to that horrible bully and it was so sad? I doooooooo!
I am very excited to see everyone again! Except Kenley! Boo Kenley you are such a mean baby! And Rami Kashou, who wants to drape his own ego in MORE EGO! Oh nevermind, now I'm just being silly and unfair—you've probably both grown up and will be really nice this time I'm sure.
(Spoilers are making it work herein.)