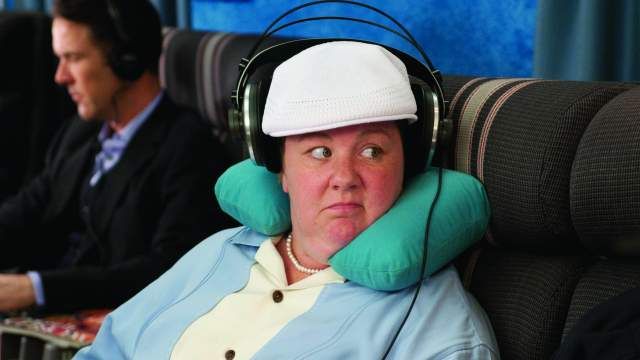 Melissa McCarthy, in Bridesmaids.
So, the Oscar nominations were announced this morning, and, in Good News, the amazing Melissa McCarthy was nominated for her supporting role in
Bridesmaids,
and, in Bad News, "Academy Award nominee Jonah Hill" is now a Real Thing in the World. Whooooooooops!
The full list of nominations is
here
. Insert my standard annual commentary about the dearth of female and non-white directors and writers.
The two black women nominated, Octavia Spencer and Viola Davis, were both nominated for playing maids in
The Help.
I trust I don't need to explain why that is A Problem.
(Note: Bérénice Bejo, who was also nominated for a supporting role, is Argentinian, but I do not know if she identifies as a woman of color.)
The only man of color nominated in either acting category appears to be Demián Bichir, who is Latino.
Luckily, both George Clooney AND Brad Pitt are nominated for Best Actor, so I'm sure there will be PLENTY OF PRANKS at the Oscars!
Discuss.