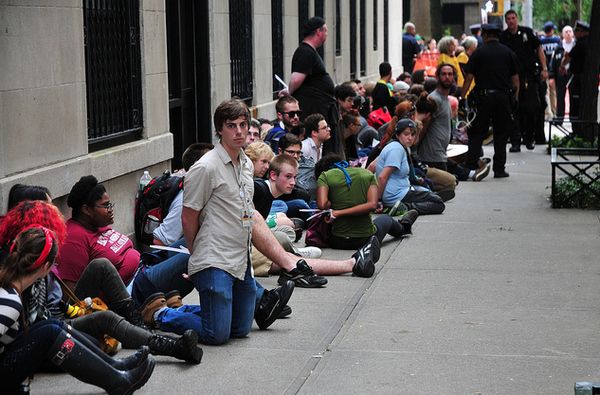 Arrested Occupy Wall Street protesters. Photo by Sam Glewis, via Buzzfeed.
The picture just makes me all choked up. All these people want is a voice; all they want is to be heard; all they want, all any of us want, is for our participation in our ostensible democracy to
matter.
We are promised that. From the first day of kindergarten, we are promised that our participation will matter, that we live in a place where we have the right and the freedom and the responsibility to speak up.
And here instead is a picture of arrested protesters lined up against a wall.