The Party of Five, in ascending age order...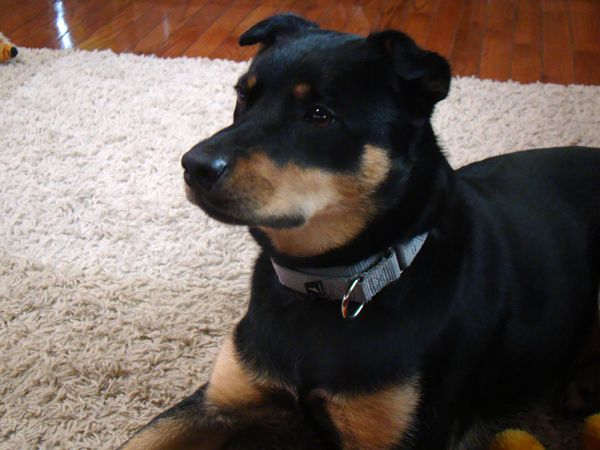 Zelda does intense.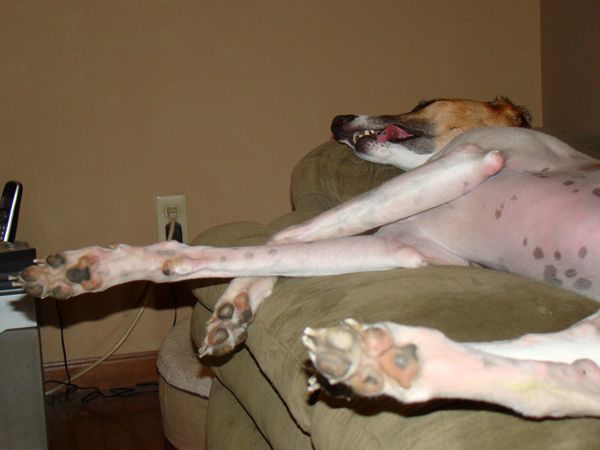 Dudley does lazy.
(That's Dudley all tuckered out after a trip to the dog park. If you look closely, you can still see the traces of grass strains on his back foot.)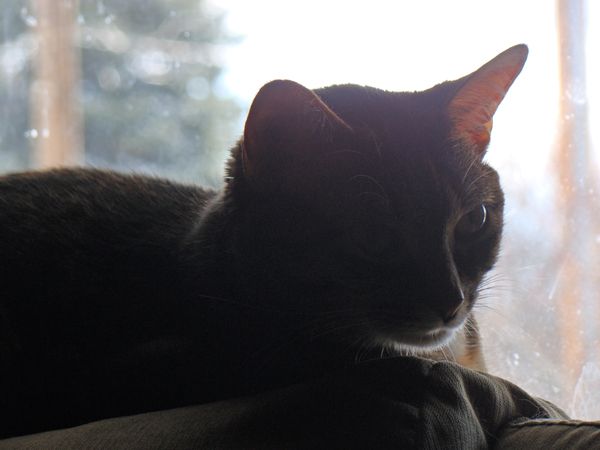 Sophie does mysterious.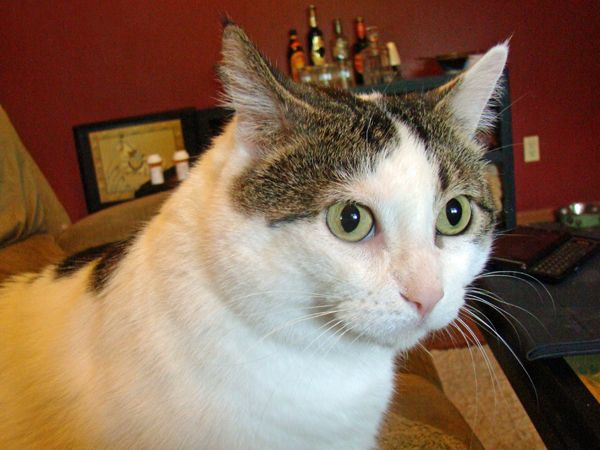 Olivia does frisky.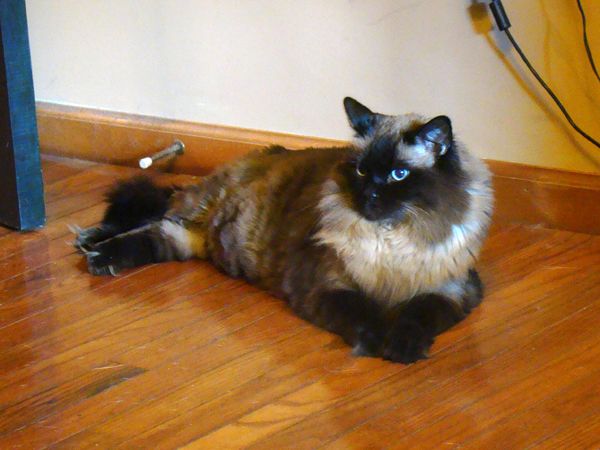 Matilda does regal.